Amana Freezer, Ice Maker, Refrigerator Repair
Amana Refrigerator Repair in Valencia & Santa Clarita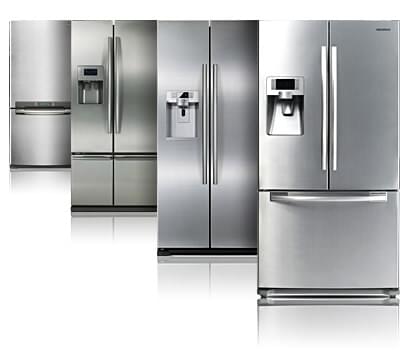 Knock knock. Who's there? Is your Amana refrigerator running? You better go catch it! Refrigerators and appliances in our homes are usually dependable so when something shuts off or we experience a glitch, what are we to do? All of our food and our family's food is kept cold and fresh in the refrigerator. How do we reach for cold milk or store our leftovers if something in the refrigerator is not running properly? This is why it's good to keep these numbers on hand: 888-657-1763 and 818-853-9954.
If you live in Santa Clarita And Valencia and you like to keep your Amana refrigerator on and running it is good to keep these numbers in your phone book in the case that something stops working in your fridge. Even if your fridge is new, sometimes they get to the home and within a week a manufacturing glitch rises to the surface and they need to be fixed. No, you can't fix the fridge problem by yourself. A fridge has an anatomy that is hard to understand to anyone but a fridge mechanic. All that mess of wires and tubes behind steel armor doors? Only the appliance repair company will know what to do with your broken fridge.
Don't sit around and wonder who to call if there is a problem. Service Masters Appliance will be there in a jiffy to fix the situation and put the cold back in your kitchen. Now that you know where and how to find us, write down our number on note and stick it to the fridge with a magnet! You won't have to look very far for the number if something goes wrong and needs to be fixed.
Cities We Service: Valencia, Santa Clarita, Newhall Ranch, Sand Canyon, Stevenson Ranch, Saugus, and the areas surrounding
Zip Codes: 91382, 91351, 91384, 91354, 91383, 91390, 91355, 91386, 91321, 91350, 92380, 91381, 91310, 91387, 91380, 91385
Contact Us:
Phone: (818) 853-9954
Phone: (888) 657-1763
Business Hours:
Monday – Friday 7AM – 7PM
Saturday 7AM – 3PM
Sunday 7AM – 3PM