Affordable Refrigerator Repair in West LA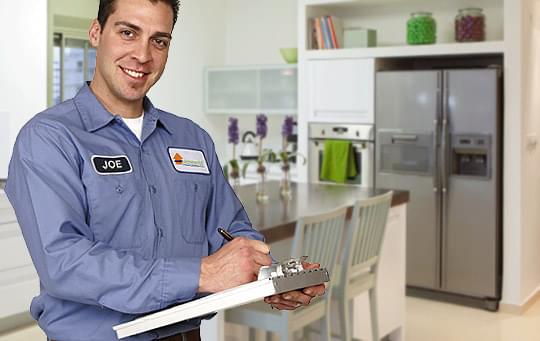 Almost nothing can be more frustrating than to go to your refrigerator and find that your food has spoiled because it wasn't working properly. Maybe you noticed that the freezer side isn't freezing properly or you just simply can't get power to it. Well, no need to panic because when you aren't sure who to call to fix your fridge problem, the experts at
Service Masters Appliance
are on their way and with their knowledge and tools at their disposal, your refrigerator will be fixed like it was never even broken.
Ice maker not working? Fridge not cooling?
Our company serves the greater west Los Angeles area and from Santa Monica to Bel Air, Sunset Plaza to Beverly Hills, Pacific Palisades to Mar Vista, as well as the Culver City, Marina Del Rey, Brentwood, Venice, Playa Del Rey and other surrounding cities, we got you completely covered. We're never more than just a call away and we can promise you a prompt response and will address your problem onsite. Our servicemen are highly qualified, trained individuals who've been on the job for years and know fridge repair very well. We don't just want to repair your refrigerator to make a buck, we want to make sure it is properly fixed so you will not have to go through the hassle of having it fixed over and over again and having it become a financial burden on you.
We not only deliver top quality customer service in our repairs, we offer competitive rates and make sure our service is affordable for you. Whether it's a fairly routine fix for us such as ice maker repair, or a more complex problem within the refrigerator's motor, we know all the ins and outs of its repair. If you have any questions or would like a quote on a repair today, call Service Masters Appliance today at (310) 477-0670 or (888) 657-1763.
We repair all makes and models including: