True Commercial Refrigeration Equipment Service
True Refrigerator Repair in West LA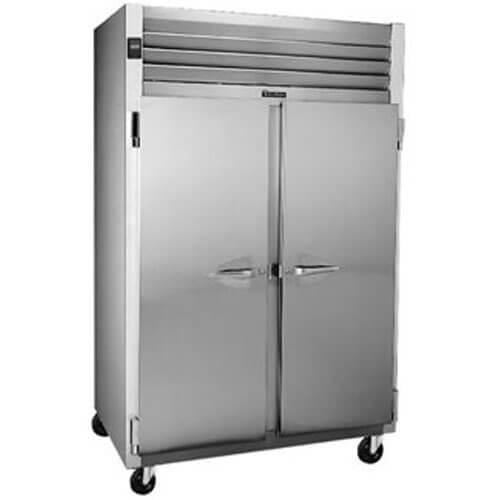 Are you looking for a commercial appliance repair company in the West Los Angeles area? Well look no further because we are the company for you! Here at Service Masters Appliance, we make your business our business. It is our mission to serve you quickly, efficiently and affordably to ensure that you have your business' refrigerator is working so you can do what you do best — serve people great food!
Here at Service Masters Appliance, we are a small business and small business are the best. You can go with one of the bigger guys but with them, you won't get the same attention and there will be a much bigger price tag. You pay extra with the other guys and receive less. We make sure that our professional workers stay and work with you until you are confidant that your refrigerator is running at all of it's former glory.
Replacing an entire refrigerator can be extremely expensive, but too often, that's what companies do because they need to have a working refrigerator and they need one fast. Luckily, we are fast. We will have your commercial refrigerator back up and working for you quicker than the time that it would take to research and purchase a new refrigerator. We're able to save you thousands of dollars by ensuring that you don't have to purchase that big ticket item and your boss will be very grateful that you were able to save your company so much money.
We service all areas of West L.A. including Santa Monica, Brentwood, Beverly Hills, Bel Air, Sunset Plaza, Pacific Palisades, Westwood, Mar Vista, Culver City, Venice, Marina Del Rey, Playa Del Rey, and surrounding areas.
The major advantage that you have when working with Service Masters Appliance is that we will work one-on-one with you to make sure that we have a full understanding of what the problem is and how we can best repair it. We understand that appliance repair isn't necessarily a one stop shop!
Contact Us:
Phone: (310) 477-0670
Phone: (888) 657-1763
Business Hours:
Monday – Friday 7AM – 7PM
Saturday 7AM – 3PM
Sunday 7AM – 3PM