Amana Freezer, Ice Maker, Refrigerator Repair
Amana Refrigerator Repair in West LA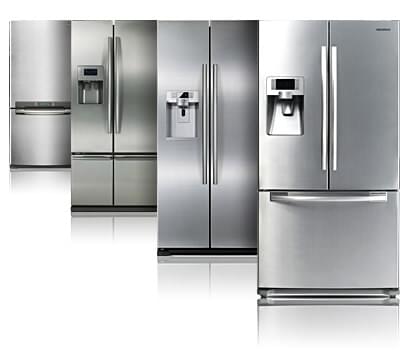 Today a household may invest a considerable sum of money purchasing a high quality Amana Refrigerator and Freezer. With an attractive exterior design, and many modern, high tech features, this brand offers excellent value. A properly functioning appliance of this type provides a safe, convenient and stylish way to keep foods and beverages cold. These appliances help prevent spoilage. Homeowners can even save money by storing some foods and leftovers for lengthy periods of time in the freezer, where these items remain available for later use.
During the course of its lifespan, at some point every appliance experiences problems. When a malfunction occurs, Service Masters Appliance responds quickly and courteously to requests for repair assistance. We serve a number of cities in West Los Angeles, including: Santa Monica, Brentwood, Culver City, Beverly Hills, Bel Air, Pacific Palisades, Westwood, Mar Vista, Sunset Plaza, Venice, Marina Del Rey, Playa Del Rey, and surrounding communities.
Our repair technicians can rapidly diagnose problems in kitchen appliances. With extensive experience in repairing Amana models, we can help help keep your vital kitchen or pantry Amana Refrigerator and freezer in good working condition throughout the year. If your appliance need parts ordered, we can make certain the correct model number gets transmitted to the manufacturer.
Summertime
Especially during the hot summer months, you'll want to maintain these important appliances in excellent shape. From crisp produce and veggies, to orange juice, ice tea and ice cream, foods stay fresher and taste much better when a refrigerator and freezer remain within the proper temperature ranges, working efficiently in the background to prevent spoilage.
Call us to check over your Amana Refrigerator and Amana Freezer before summer gets fully underway. You'll be happy with the results!
Contact Us:
Phone: (310) 477-0670
Phone: (888) 657-1763
Business Hours:
Monday – Friday 7AM – 7PM
Saturday 7AM – 3PM
Sunday 7AM – 3PM