Amana Stove Repair in West Los Angeles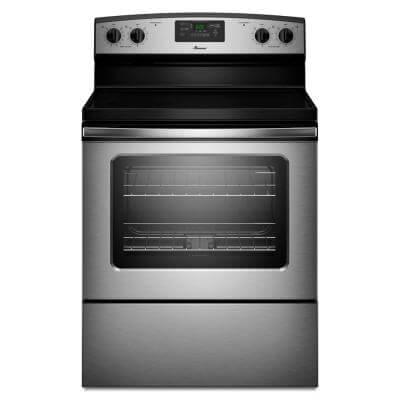 Having a broken stove that you can't use is a huge burden. You can't cook much without having an oven. It can be costly and tiresome to try to fix it yourself. At servicemastersappliance.com we provide great customer service and can fix your Amana stove and broken appliances quickly. Here are some benefits of using our company that is located in west Los Angeles.
We know our customer's need their Amana stoves fixed immediately that is why we offer our services on the same day that you call us! You don't have to wait around knowing your stove is broken. We can get your stove working in no time at all so you can cook again.
Another benefit of using our company is we are very knowledgeable. We have serviced many Amana stoves. We know exactly what to do to get your stove working properly. We only hire the most knowledgeable staff to make sure your stove repair gets done right.
Lastly, we always make sure that our customers are satisfied with our work. We won't stop working with you until you are happy with our service. Customer satisfaction is what is most important to us.
If you need your Amana stove fixed we hope that you will try out Service Masters Appliance. You will find that we are the best in the business especially when it comes to efficiency and customer service. We do business in the following cities: Bel Air, Santa Monica, Beverly Hills, Pacific Palisades, Sunset Plaza, Culver City, Mar Vista, Marina Del Rey, Venice, Brentwood, Playa Del Rey and other surrounding cities. Call us today for your stove repair. You won't be sorry you did.