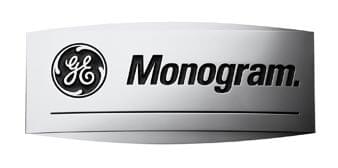 GE Monogram Refrigerator, Freezer, Ice Maker Repair
Ge Monogram Refrigerator Service in Valencia And Santa Clarita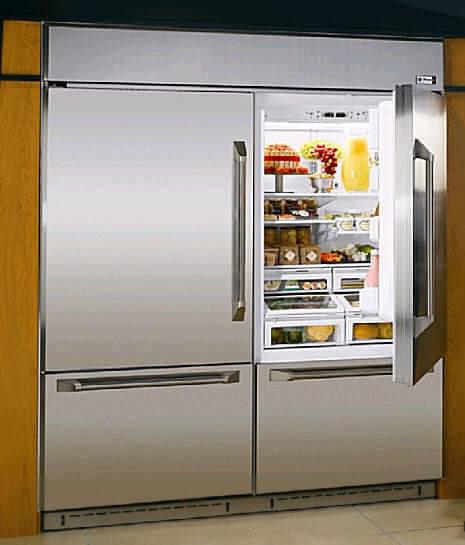 Are you having trouble with your GE Monogram refrigerator? Some problems that may be seen in a refrigerator and freezer combination would be temperatures too cold, or not cold enough. If you hear the compressor running all the time, you will find yourself with a high electric bill and spoiled food.
It is expensive and frustrating when your GE Monogram refrigerator does not work. You can give it a good visual inspection, making sure that there is no ice jam or anything else between the freezer and refrigerator. After doing your own visual inspection, if you still have a temperature problem, you will want to call in a professional service person.
Each model of refrigerators is different, but they have many things in common. Your refrigerator should read 37 degrees. You should have a reading of zero in the freezer. The door should shut firmly. The compressor should not run constantly but should cycle on and off. If you do not see those readings, or the door does not close firmly and the compressor is constantly on, call for someone who is trained in the maintenance of the GE Monogram line. We would be glad to send a repair person to check the condition of your refrigerator and we are only a telephone call away. We want to help you minimize the cost of replacing food and paying high electric bills.
In Santa Clarita or Valencia you may call either of these two numbers for help with your refrigerator issues: 888-657-1763 and 818-853-9954. Our employees are trained to provide the best care for your GE Monogram Refrigerator. We will check everything about your appliance and will get to the source of your problems. Whether it is a worn out seal or a burned out compressor, we will get your refrigerator chilling again.
Cities We Service: Valencia, Santa Clarita, Newhall Ranch, Sand Canyon, Stevenson Ranch, Saugus, and the areas surrounding
Zip Codes: 91382, 91351, 91384, 91354, 91383, 91390, 91355, 91386, 91321, 91350, 92380, 91381, 91310, 91387, 91380, 91385
Contact Us:
Phone: (310) 477-0670
Phone: (888) 657-1763
Business Hours:
Monday – Friday 7AM – 7PM
Saturday 7AM – 3PM
Sunday 7AM – 3PM