Kenmore Refrigerator Repair in Santa Clarita & Valencia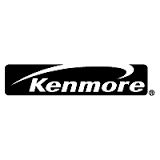 Fridge, Ice Maker and Freezer Repair Services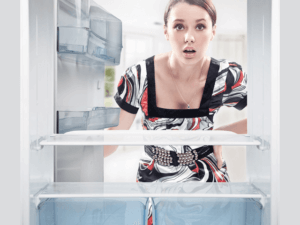 You purchased your Kenmore refrigerator and expected it to work for many years. It probably has given you some good years, but that does not mean a problem cannot arise. One of the most common problems with Kenmore refrigerators is that it stops cooling, even though the refrigerator seems to be on. You will need to call a repair specialist to fix the problem. But you may be wondering what is going on with your refrigerator. The following may give you a few ideas.
Common No-Cold Air Problems
The following are some signs and possible causes that may help you understand what could be the problem:
Compressor Relay
The relay is there to provide extra torque to help the refrigerator perform some of the tasks that it needs to perform, such as cooling. You may also notice, or have noticed, some of the following issues:
Loud humming
Dimming or flickering light
Frequent blown fuses
These signs could be telling you that the issue lies with your relay. You can let your repair specialist know about the signs to help him or her reduce the time needed to get to the bottom of the problem.
The Defrost Timer
One of the common reasons that a Kenmore refrigerator will not cool could be due to a bad defrost timer. The timer is usually located in the control panel and needs to be tested with a multitester that our repair specialist will have. There really is only one sign that is usually associated with a defrost timer and that is your refrigerator is not cooling your items.
No matter what's causing your cooling issue, we can get to root of the problem. Call us at 888-657-1763 and 818-853-9954 should you be in Valencia or Santa Clarita area.
Cities We Service: Valencia, Santa Clarita, Newhall Ranch, Sand Canyon, Stevenson Ranch, Saugus, and the areas surrounding.
Zip Codes: 91382, 91351, 91384, 91354, 91383, 91390, 91355, 91386, 91321, 91350, 92380, 91381, 91310, 91387, 91380, 91385
Contact Us:
Phone: (818) 853-9954
Phone: (888) 657-1763
Business Hours:
Monday – Friday 7AM – 7PM
Saturday 7AM – 3PM
Sunday 7AM – 3PM