Kitchenaid Refrigerator, Freezer, Ice Maker Repair
KitchenAid Refrigerator Repair Service in Venice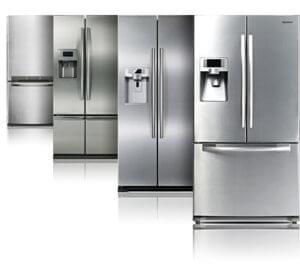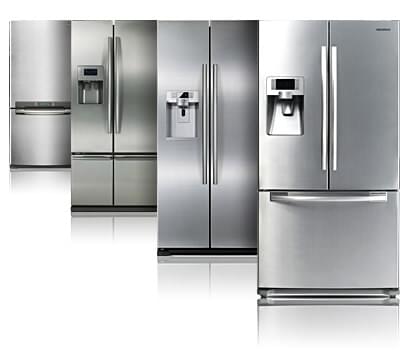 For a very good reason, Service Masters Appliance has been the leading KitchenAid Refrigerator and Freezer repair and service company. We understand how frustrating and inconvenient it is to have an appliance that is depended upon that has broken down. Our customers have told us how much they appreciate our prompt professional service and accurate time frame for completing the repair. Our customers have said they were pleased with our service so much they would use us again. Not only would they use us again, they would recommend us to their friends and family. We are grateful and gratified that our customers have valued our service enough to share our appliance repair business with so many. There is certainly no better representation of our excellent reputation than "word of mouth" advertising. We have customers who are so pleased that they have sent us referrals. We have customers who were very satisfied with the Service Master Appliance repair and customer service preparedness of having parts already in our trucks and vans. If we suspect that the repairs' cost may outweigh the value of the current refrigerator or freezer, our customers know we will be honest with our years of experience and expertise. Our customers have expressed their gratitude that we are more concerned with their satisfaction than them paying for unnecessary repairs. We have told customers that even if we repaired and replaced the parts, their refrigerator and freezer could still need to be replaced in a year.
Service Masters Appliance repairs specialize in the maintenance and repair of your food preserving freezers and refrigerators. Service Masters Appliance has honest and professional technicians. We are trained specialists in KitchenAid Appliances. We are able to fulfill the manufacturer's warranted promise to repair your appliance. In many cases, we are also able to restore your aged appliances to your performance standards. There is no job too small nor is any job too large. We can even help you install the lines to the new ice maker and your double door refrigerator that has a water spout and ice maker.
At times your refrigerator may have unnecessary water collecting inside on the bottom. This is not sanitary. This is a sign that your food is at risk of becoming contaminated with harmful bacteria and spoil. Freezers may become iced over, decreasing your storage space and creating the inconvenience of frequent unplugging your freezing to defrost it. The problem with the refrigerator and the freezer could be an overfilled box with improperly stored food. The other possibility is that it could be bad seals or gaskets on the doors of your refrigerator or freezer. Your Service Masters Appliance technician can evaluate whether or not replace your seals if needed. Replacing your seals and gaskets is much cheaper than replacing the whole unit.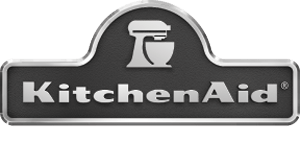 We will fully inspect your appliances and find the cause of the malfunction. Based upon our expertise, we will make recommendations. One of the most common problems for ice makers, refrigerators, and freezers is they may collect dust, pet hair, and lint around the coils. When this happens, air is not able to move freely around the coils. We can take care of that problem with a good and thorough cleaning, as well as fully test for any other performance issues. We do not mind showing you what we are maintaining and repairing as we go along. We will explain to you what has malfunctioned; what may have caused the problem; and how we are going remedy the issue. You will receive an itemized invoice that details what parts and services you are paying for.
We are in compliant with the laws in the State of California and the municipalities in which we serve our customers. We have an established reputation for excellence which has been noted in various customer feedback websites. We protect that reputation with integrity. We are truly honored that you would trust us to enter your home. You can trust us to treat your home with respect and honor as we see ourselves as guests in your home. When we finish repairing your refrigerator and freezer, we will leave your home clean as we found it.
While we may specialize in the repair and maintenance of name brand ice makers, refrigerators and freezers, we can also provide service for your other appliances. Go ahead and call us. Let us determine if we offer services for all your appliance needs.
We can schedule an appointment for us to come by that conveniently works for you. We are conveniently located in the Venice, California 90291 area. In the event of any of your household appliances should fail, call our Service Master Appliance Repair Customer Service Phone Number: 310-477-0670.
Business Hours:
Monday – Friday 7AM – 7PM
Saturday 7AM – 3PM
Sunday 7AM – 3PM