LG Refrigerator Repair Santa Clarita, Valencia
Freezer, Ice Maker and Fridge Repair Services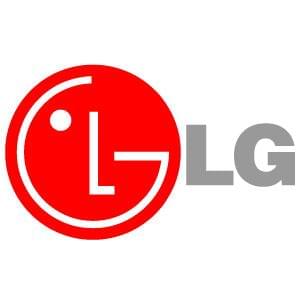 One of the most popular and preferred brands in appliances is LG. The popular brand makes more than just electronics, but has inserted the superior electronic branding into refrigerators. The LG refrigerators come with many features to keep your food cool and fresh. Just like the need to have one of the most state-of-the-art cell phones, owning an LG refrigerator provides you that superior quality in a refrigerator.
With LG refrigerators, you not only get superior brand recognition, but also high-end quality in each refrigerator. LG offers multiple styles, energy efficiency, and smart design in custom refrigeration. It not only keeps your food fresh and cold, but also provides a design with your kitchen in mind.
But just like a cell phone that can be dropped and ends up with a cracked screen, or just has defective parts, sometimes your refrigerator may break, stop running, or just have a defective part. And when that something terrible happens to your LG refrigerator, don't despair, instead pick up the phone and call your local refrigerator tech. Each one of our techs have been certified in LG refrigerator repair.
We have techs that service both the Santa Clarita and Valencia areas. For Santa Clarita call 888-657-1763, and to reach our Valencia office call 818-853-9954. You have invested a lot to have a name brand refrigerator like LG, so don't let a minor damaged piece turn into a bigger more costly problem. And don't let a small damaged piece deter you from restoring your elegant LG refrigerator back to "like-new" condition. Our certified techs can source the problem and fix it quickly.
If you are in the Santa Clarita areas or the Valencia areas don't hesitate to give us a call today. We look forward to helping you with all of your LG refrigerator repairs.
Cities We Service: Valencia, Santa Clarita, Newhall Ranch, Sand Canyon, Stevenson Ranch, Saugus, and the areas surrounding
Zip Codes: 91382, 91351, 91384, 91354, 91383, 91390, 91355, 91386, 91321, 91350, 92380, 91381, 91310, 91387, 91380, 91385
Contact Us:
Phone: (818) 853-9954
Phone: (888) 657-1763
Business Hours:
Monday – Friday 7AM – 7PM
Saturday 7AM – 3PM
Sunday 7AM – 3PM