Samsung Dishwasher Repair in San Fernando Valley

Samsung Dishwasher Repair in San Fernando Valley
Appliances have changed the game for home use. Now our homes can be just as efficient as our businesses, which is great for making chores convenient. Samsung is one of the biggest and most popular brands on the market today. HDTVs, Smartphones, and all the way over to dishwasher, this brand is at the apex of technology. If you own a Samsung Dishwasher then you know exactly how much easier it is at making your life comfortable. These washers give individuals a thorough cleaning, power, and speed. What happens if you're unit begins to malfunction? At some point in time or another, all of our appliances will need some sort of repair and there's just no way around it. If you reside in the San Fernando Area and have a broken Samsung dishwasher, Service Masters Appliances Repair Experts offers the best service in the SoCal Region.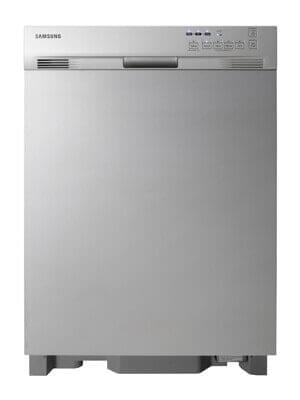 We are an appliance repair center that specializes in Samsung dishwasher repair and have the resume to back it up, unlike other companies. Since 1996 we've been providing superior work for all of our clients and customers throughout the areas of Sherman Oaks, Woodland Hills, Chatsworth, Woodland Hills, Van Nuys, Burbank, Glendale, West Hills, Reseda, and Hidden Hills. Here at (Service Master) we enjoy out jobs and it reflects in our work. With so many get rich quick services out there, these companies are only looking for fast cash while giving individuals ineffective repair services. Service Masters is numero uno in this region because we provide top notch service, make house calls, on time, fast service, and superior repair work.
Service Masters Appliances has won numerous awards such as Angie's List Super Service 2014 and we are EPA Mainstream Certified. No other repair center can or will offer you quality service and affordable prices, but we can and will. Doubts? No need to worry because we have a huge clientele base that stretches across the San Fernando Region. We will surely get your Samsung Dishwasher running on all cylinders.
Appliances play a crucial role for our homes and businesses no matter the size. These products keep the home/business functional and when an appliance breaks down, productivity will suffer. Like the old saying goes, "you never miss something until it's gone," rings true. Our in-house field of techno technicians will have your unit up and running in no time and if you live in our service vicinity, expect same day service. That's exactly right! What other repairer can and will go out of their way to make customers extremely happy? Check out what you'll receive when dealing with the best:
Superior Service
Same Day Service
20% Off First Time Customers
Experience
Honest Maintenance Advice
So if you need the best service in the shortest amount of time, give us a call at (818) 853 9955.