Sub-Zero Freezer & Refrigerator Repair

Sub-Zero Appliance Repair in La Crescenta
When it comes to practicality, home appliances stand tall at the front of the list. These are some of the most used products in history thanks to their wide range of services. Unfortunately, most appliances never seem to get the credit that they deserve. Just think about it for minute. A home without appliances would simply shutdown to some degree because it will become less productive. Have you ever heard of the "Sub-Zero" brand? These are some of the most advanced refrigerator and freezer appliances in the world today. Sub-Zero personifies greatness as it is made from some of the sturdiest of material, it keeps food fresh for longer periods of time, and it has a wide array of beneficial features.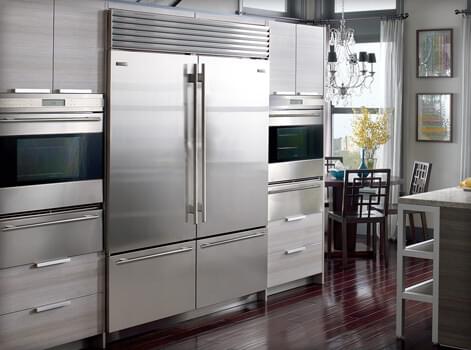 Just like any other product you buy from a retailor, appliances tend to break down and when this happens, professional service is needed. Have you ever heard of Service Masters Appliance Repair? This company is by far the best appliance repair center in the La Crescenta Area. Here at Service Masters Appliance, we can handle all of your refrigerator and freezer repair needs. We can repair a wide range of brands and styles, but we also provide some of the best repair services for Sub-Zero units. This is a team of qualified technicians who know how to get the job done right each and every time. Here are a few of the municipalities that we cover below.
La Crescenta
Pasadena
Glendale
Studio City
Burbank
And many more
Another thing that helps us stand out is that we offer services on the weekend. These are some of the best affordable and professional services in the area/industry. We offer competitive rates instead of just the lowest rate. Unfortunately, the industry is full of "fly by night" repair companies whom are looking to make a quick buck. These companies should be avoided at all costs especially if you're seeking top notch services. Service Masters Appliance has you fully covered, and it is the real deal when it comes to Sub-Zero repair services.