Amana Oven Repair in West Los Angeles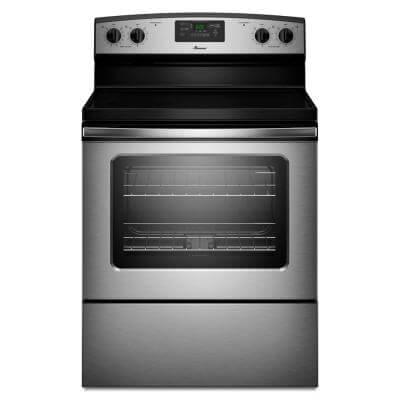 Amana ovens are an excellent buy whether you need an oven for your home or business. What makes it even better is if you ever have a problem with your Amana oven you can get it fixed quickly, easily, and affordably by simply contacting Service Masters Appliance in West LA. They are experts when it comes to repairing Amana ovens. Chefs and bakers love Amana ovens for their ease of use, versatility, overall quality, and their durability. They know that if they want their baked goods done just right they can depend on Amana ovens. What bakers and chefs in West LA have come to realize is if they have any type of problem with their Amana ovens they can have it professionally repaired by contacting Service Masters Appliance.
People in the food preparation industry are always on the lookout for the right oven. It can make all the difference in the world when it comes to preparing their dishes and baked goods. Both professional and amateur chefs quickly come to understand all ovens are not alike and if they want their baked goods to be perfect, they have to get an Amana oven. Once they get an Amana oven, they have to be sure to keep it in tip top shape. This is where Service Masters Appliance can help. They have the tools, staff, and expertise to repair any Amana oven and keep it running like new.
Finding the ideal oven can be challenging. Once you find one, you have to keep it working right. If you live or do business in West LA and need your Amana oven repaired contact Service Masters Appliance.
We Service Venice, Playa Del Rey, Sunset Plaza, Beverly Hills, Pacific Palisades, Santa Monica, Bel Air, Mar Vista, as well as the Culver City, Marina Del Rey, Brentwood and other surrounding cities.
Call 310-477-0670 or Toll Free 888-657-1763 now