For EXCELLENT technicians, EXCEPTIONAL service, and AFFORDABLE prices
(310) 477-0670
Fast Dryer Repair Service in Malibu CA
You wash your clothing in order to get them ready for wear and then you stick them into your dryer and you expect it to get them dry for you. When that machine fails you, you need to figure out another way to get your clothing dry and you do not have a lot of options available to you. It is important for you to get set up with help right away when you are in need of a dryer repair in Malibu, California. If your dryer is not working correctly, then you need to find someone to take care of that right away. We are here to help you out.
We will take care of your dryer repair work in a way that will get your dryer working again quickly. You do not have a lot of time to spend just waiting for your dryer to get going. You don't want to sit around with clothing that are damp and with no way of getting those clothing items dry. You would like to have your issue cleared up as quickly as possible, and we are here to help with that. When you rely on us for the help that you need in repairing your dryer, you can know that your issue will be cleared up right away.
It is important for you to know that your dryer is going to run in a safe way any time that it is running at all. You do not want to have to worry that your dryer is going to overheat when it is working. In order to know that your dryer will run right, you need to find someone who will be careful as they repair it. You can rely on us for help with your Malibu dryer repair and you can know that we know what we are doing and that we will always look out for your dryer in a manner that is careful and that brings about good results.
We will charge you a fair price when you trust us with the work of repairing your dryer. You don't want to be ripped off by those who handle the repair work for you, and we do not want to rip you off. We are here to get your work completed at a price that is fair and affordable. You can trust us to treat you right as we work for you.
Appliance Brands We Specialize In
Amana Dryer Repair
Frigidaire Dryer Repair
Ge Dryer Repair
Kenmore Dryer Repair
LG Dryer Repair
Maytag Dryer Repair
Samsung Dryer Repair
Whirlpool Dryer Repair
Apr 24, 2019
My Traulsen freezer went down. Mike from service masters came out and diagnosed the issue and repaired it for us. Thanks
Aug 4, 2017
Sub-Zero Repair
My Sub-Zero freezer wnet down and i called Service Masters. They came out same day and fixed my freezer. Thank you guys. Kevin was GREAT
Aug 4, 2017
Satisfied
Coming back from a four week trip and finding your washing machine broken is the pits!! Having no recommendations I needed to call someone out of the "yellow pages". I was so pleased that I would get same-day service. Mike, the service representative,arrived on time and was able to diagnose and service my washing machine. He was quick, pleasant and informative. Thanks Mike.
Thank you for taking your time to review us
Feb 22, 2017
KitchenAid Refrigerator Repair
My Kitchenaid side by side refrigerator stopped cooling. Service Masters came out and determined that it was the compressor. I authorized the repair and their technician, Kevin, came out to start the work. After bleeding the freon, it was apparent the coils and copper had deteriorated. It was at this point, Kevin explained they could do the repair but most likely within a year or so, the compressor would fail given the condition of the cooper and coils. He had invested quite a bit of time and effort in ordering parts, travel time and diagnostics. He could have easily done the repair and been paid. I greatly appreciate Kevin's honesty and realistic appraisal of investing in a major repair. It's not often you find such a honest repairman and company. I highly recommend Service Masters.
Thank you for taking your time and your kind words.
Feb 2, 2017
Samsung Ice Maker Repair
By far the fastest service I have EVER had! Literally within an hour Tony was at the door to fix our ice maker. He was quick and efficient and gone in 30 min...everything fixed and ready to go. Amazing...good service and knowledgeable tech...great combination!
Thank you for taking your time and kind words.
Testimonials

Service Masters did a wonderful job and could not thank them enough for fixing our washer…


Mark and Milena Tomson
,
Client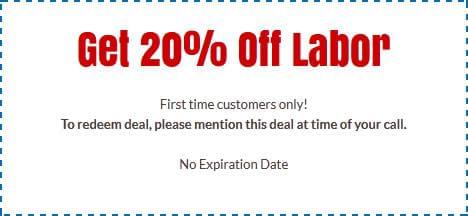 Copyright © 2015 Service Masters, Inc
Appliance Repair Lic # A 46561