Kitchenaid Refrigerator, Freezer, Ice Maker Repair
KitchenAid Refrigerator Repair Service in West LA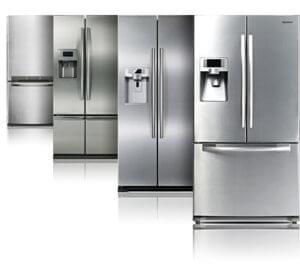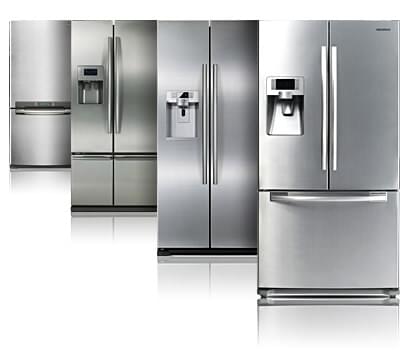 If you live in Santa Monica, California and your KitchenAid refrigerator and freezer need repair, we are the only company you need to call. We are Service Masters Appliance and for over 20 years we have been providing people in Santa Monica, CA with the highest quality KitchenAid refrigerator and freezer repair service. We specialize in servicing KitchenAid products and know exactly what to do to keep your refrigerator and freezer working properly and energy-efficiently. We have the tools, technicians and expertise to take care any type of problem you may be having with your KitchenAid refrigerator and freezer.
We are an industry leader when it comes to the repair of KitchenAid products. Our technicians are specially trained and certified to repair KitchenAid refrigerators and freezers. We use only authentic parts when doing our repairs, so you can rest assured the parts will fit perfectly and work well. Our service trucks are fully stocked with all the tools, parts and equipment necessary to repair your kitchen appliances. We are always prepared to handle any type of maintenance or repair your KitchenAid refrigerator or freezer needs. Plus we know Santa Monica well and can get to you quickly.
When it comes to pricing no one can beat us. We offer competitive prices that are affordable on any budget. We take the time to let you know what the repair will cost so there will be no expensive surprises when the work is done. Plus we buy lots of KitchenAid replacement parts at the best prices and pass the savings on to you. There is no need to pay exorbitant prices to a repairperson to spend hours trying to figure out what is wrong with your KitchenAid appliances and guessing what to do about it. Our technicians will quickly and correctly diagnose the problem and take care of it at an affordable price.
If you need your KitchenAid refrigerator or freezer repaired right away, we are the company to call. We offer same day service and can get to you in no time flat. Plus our technicians are factory trained to repair KitchenAid products so they can quickly diagnose and repair the problem no matter how complex. Most repairs or maintenance service calls can be handled in an hour or less. This means your kitchen appliance will be taken care of in a reasonable amount of time and the technician will be gone and you will be able to get back to your daily activities.
We also offer easily affordable maintenance programs. When you register for one of these programs, our experienced technicians will come to your home at predetermined intervals to perform preventative maintenance services. That will help to ensure your KitchenAid refrigerator and freezer will remain in tiptop condition and function energy-efficiently. This will help to eliminate unnecessary problems and prolong the life of your appliances. We will work with you to schedule our maintenance visits at a time that fits in well with your schedule. These maintenance services can save you money and unnecessary, untimely problems.
Our licensed, certified, experienced service technicians are highly-skilled professionals. They have earned a reputation not only for providing quality service, but for being courteous, honest, kind, friendly and respectful. Our customers rave about their willingness to go the extra mile to ensure they provide the highest quality service possible while saving them money. Their work is accurate, efficient and effective. They also take the time to explain what the homeowner can do to keep their KitchenAid refrigerator and freezer working well and prevent problems.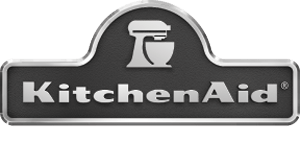 At Service Masters Appliance customer service is very important to us. We are always willing to go the extra mile to ensure our customers are satisfied. That why we respond to them immediately, have our technicians get to their location quickly and provide them with the highest quality services at affordable prices. Plus all of our work is guaranteed and we will gladly return to make sure the customer is satisfied with any work we have done. Our customers are so satisfied with our work that a large number of our new clients come from customer referrals. If you want excellent service at a great price, give us a call.
Whether you live in the 90402, 90403, 90404, 90405, 90406, 90407, 90408, 90409, 90410 or 90411 zip code and you're having a problem with your KitchenAid refrigerator or freezer, give us a call. We can have an experienced, licensed, certified technician at your home anywhere in Santa Monica in minutes. Simply call us at 310-477-0670 any time of the day or night and a member of our caring, thoughtful customer service staff will take your information and schedule a visit from a service technician. We make it easy and affordable to keep your KitchenAid refrigerator or freezer working right.
Contact Us:
Phone: (310) 477-0670
Phone: (888) 657-1763
Business Hours:
Monday – Friday 7AM – 7PM
Saturday 7AM – 3PM
Sunday 7AM – 3PM