Kitchenaid Refrigerator, Freezer, Ice Maker Repair
KitchenAid Refrigerator Repair Service in San Gabriel Valley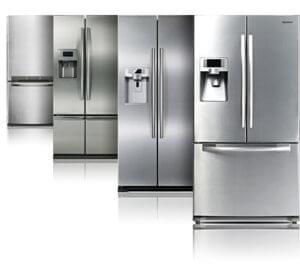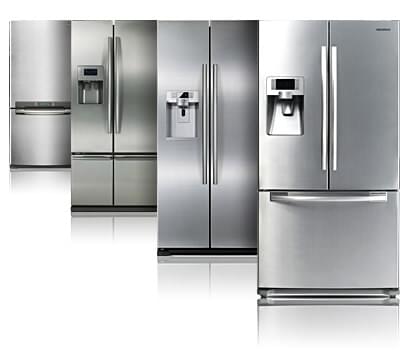 Are you on a fixed income and your Kitchenaid refrigerator is giving you problems? Maybe the thermostat or fan is broken and you don't know where to turn. Should you attempt to fix it yourself or call someone? Let Service Masters Appliance save you time and money by coming to your home instead. We do Kitchenaid refrigerator repair and customer satisfaction is our main focus. What clients are saying about us, "They were friendly and fast and got my Kitchenaid back to "like new" condition". "Very professional, I highly recommend this company". "Service Masters Appliance did a Kitchenaid refrigerator repair for us and saved us from having to buy another refrigerator. With the money we saved, we are taking a vacation. Very pleased".
Servicing all makes and models of Kitchenaid refrigerators, we are a highly respected and motivated group of professionals that are tops in the industry. With years of experience in Kitchenaid refrigerator repair, we have come to think of our customers as family and take pride in our work and it is reflected in the happiness of our clients. Call and make an appointment today with one of our trained and courteous associates at Service Masters Appliance at 626-381-9899. We will work together to schedule a time best-suited to your needs.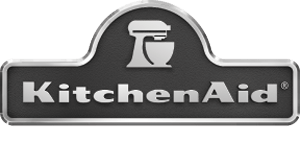 Over time Kitchenaid refrigerator parts such as gaskets, fans, seals and unfortunately even motors expire requiring replacement parts or possibly an adjustment is needed. That is where we come in. Let our professionals take out the guesswork by allowing us the opportunity to service your needs, you won't regret it. We are experts in our field of work and take great pride in that fact. Let us pass on to you our knowledge and experience and save you thousands of dollars in the process. As a customer of Service Masters Appliance, you can expect to receive professionalism, knowledge, fairness and timeliness as well as the repairing of your Kitchenaid refrigerator. We are competitive and stand behind our work as well.
We service the areas of Altadena, Alhambra, Arcadia, La Canada Flintridge, Pasadena, South Pasadena, San Marino and San Gabriel. Don't wait, call today for an appointment. Our appliance professionals are standing by to answer any questions you may have about your refrigerator and to further expedite your requests, please have the model or serial number available when calling so we can be fully prepared to answer all questions or guide you in the process. If parts are needed we can provide that as well, so that your refrigerator is repaired as quickly as possible. We can't wait to meet you as we never turn down new clients. We hope your Kitchenaid never breaks down but if is does just call Service Master Appliance today at 626-381-9899. We always welcome new customers.
We service the following zipcodes:- 91001, 91003, 91801, 91802, 91803, 91804, 91896, 91899, 91006, 91007, 91066, 91077, 91011, 91012, 91101, 91102, 91103, 91104, 91105, 91106, 91107, 91109, 91110, 91114, 91115, 91116, 91117, 91121, 91123, 91124, 91125, 91126, 91129, 91182, 91184, 91185, 91188, 91189, 91199, 91030, 91031, 91108, 91118.
Service Masters Appliance
Average rating:
0 reviews