Kitchenaid Dishwasher Repair in San Fernando Valley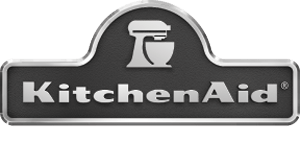 Kitchenaid Dishwasher Repair in San Fernando Valley
If you live in the North Hollywood, Sherman Oakes, Studio City, Encino, Northridge, or North Hills areas, you have quite a selection when it comes to Kitchenaid dishwasher repair companies. However, choosing the right company may be hard. Your Kitchenaid dishwasher is top quality, so you need someone that is fully trained on how to work on these units. At Service Masters Appliance, we are the experts to call first. Our well-trained staff is ready to assist you when you need it most.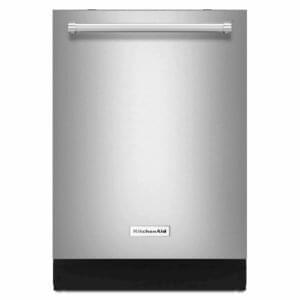 The Most Common Issues
Did you know that you can still use your dishwasher even though it may be suffering from mechanical issues? Many people try to continue to use their appliance even though it is not functioning properly. You could be causing your home to have higher utility bills and your dishes may not be getting the clean you need for your family. When you need Kitchenaid appliance repair, call the experts at Service Masters Appliance first. Continuing to use a faulty unit can cause serious damages. Did you ever wonder what are the most common Kitchen-aid dishwasher issues? Here are the top reasons we are called for service.
1. Clogged Plumbing
Dishwasher repair is a complex area as there are many things that can go wrong. One of the most common problems that we service is a unit that is clogged. Although some of the newer models say that you don't need to scrape the food off of them, nothing is further from the truth. Sure, they can handle a bit of dirt and grim, but if you put large amounts of food in the dishwasher, it is likely to cause an issue. The pipes that take water and debris out of the dishwasher can clog.
You may notice that you have this problem when there is a foul smell coming from the unit. We can unclog the drain and have things flowing freely. Another sign of a clogged drain is opening the unit and seeing a puddle of water that is slow to drain. Plumbing issues are the number one complaint and reason to call for dishwasher repair in San Fernando Valley.
2. Water Pump/Water Inlet Valve
Another common issue we are called about is a failed water pump and or water inlet valve. If you notice that your dishes are coming out still very dirty, it could be a faulty water pump to blame. These pumps are notorious for going out, and they are not a big deal to replace. At Service Masters Appliance, our Kitchen aid repair service is top notch. We carry in stock products, so we can quickly restore your dishwasher's use.
3. Clogged Filters
Just like an air conditioner, the filters in the dishwasher can clog from dirt and debris. These filters are meant to self-clean; however, that is not always the case. Many times we find that these filters clog and redispose the food all over the plates. When you see weird food splotches and dishes are coming out dirty, we need to check your filters.
When your Kitchenaid dishwasher repair issues are pressing, call Service Masters Appliance for immediate help. We are thoroughly trained in how to handle these repairs and will ensure you get great service. If you live in the Glendale, Burbank, Chatsworth, West Hills, Hidden Hills, Woodland Hills, Van Nuys and Reseda as well as many of the surrounding communities, call us today at 818-853-9955.