Kitchenaid Refrigerator, Freezer, Ice Maker Repair
KitchenAid Refrigerator & Freezer Repair in 90293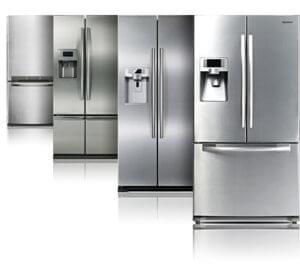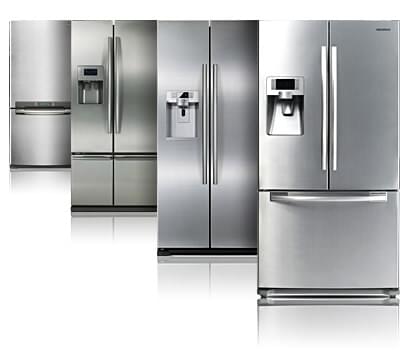 KitchenAid products have an excellent reputation for their durability and flawless craftsmanship. Your KitchenAid refrigerator is no exception. With prices ranging from $2,000-$9,000 we at Service Masters Appliance understand that you made an investment when you purchased your KitchenAid refrigerator. You expect your appliance to last many years and suddenly having issues such as a broken ice maker or a refrigerator that will not cool can be quite frustrating. This is where we at Service Masters Appliance come in. We are committed to providing top quality repair services at an affordable cost, while still making our customers our number one priority. Rest assured we will treat your investment with care and pride. When it comes to repairing a high quality refrigerator you can only trust the highest quality KitchenAid appliance repair company in the industry; Service Masters Appliance Repair Experts.
In the business since 1996, we at Service Masters Appliance are a family owned company with the experience and expert team you need and deserve to service your KitchenAid refrigerator. Our team of experts are certified, licensed, and factory trained with over 20 years of experience. In addition to our expert repair services, our reputation for providing excellent customer service is known throughout the industry. Our professional technicians are known for their honesty, skilled technical services, and speedy service. We are the best in the appliance repair industry, so you can be sure that your appliance is in great hands with us!
The process of selecting an appliance repair company can be daunting. Many customers fear that they will receive a quick fix service for a high fee and their appliance will break down again soon. At Service Masters Appliance our experienced technicians get down to the root of the issue and make sure that all repair jobs are long lasting. The center of our business model is building trust with our customers. All of our repairs come with 100% satisfaction guarantee and warranty. We will take care of your appliance as if it were our own. Once we leave your home you will feel like your KitchenAid refrigerator is brand new again!
To get an idea of what some of our customers have been saying about us lately you can check out our testimonials section on our website. Just select the service you are looking into by selecting a service from the drop down menu entitled "our services." From here, you can read customer testimonials specific to your repair needs. All of our services have excellent reviews. Mark P. had his KitchenAid refrigerator repaired and stated, "It's not often you find such a honest repairman and company. I highly recommend Service Masters." This and many other customer testimonials will allow you to breathe easily knowing that you have selected the top appliance repair company in the industry.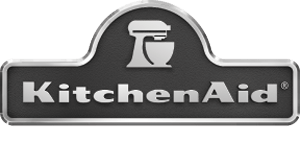 Our excellent repair services have been recognized by various accrediting entities. Service Masters Appliance is certified by both EPA mainstream engineering and HVAC/R PM TECH. Our company has been screened and approved by home advisor. We won the super service award on Angie's List, and we have a 5 star rating on Yelp. Additionally, we are licensed by the California Contractors State License Board.
We provide our customers the most convenient experience in the industry, offering same day service for appliance emergencies. Our convenient online scheduling system makes it fast and easy to request our services. We also have some of the most competitive prices in the business so you can be sure you are getting the highest quality repair for the lowest cost. We do not charge for service calls if the job is completed, and we also provide our first time customers 20% off of all labor costs. In order to take advantage of this offer, go to our website https://www.servicemastersappliance.com/about-us/ to redeem your 20% off coupon. Please keep in mind, that if you do decide to take advantage of this offer, you must mention the coupon at the time you place your call to us. The coupon has no expiration date.
We serve the greater 90293 Playa Del Rey area. We can be reached at 310-477-0670. We are open seven days a week for all of your appliance repair needs. We are open Monday – Friday from 7 a.m.-7 p.m. and Saturday and Sunday from 7 a.m. – 3 p.m. Take advantage of our convenient online scheduling system and visit https://www.servicemastersappliance.com to schedule your repair with us online. You can also reach us by calling the number provided above. To check us out on social media visit us at https://www.facebook.com/ServiceMastersApplianceRepair.