Kitchenaid Refrigerator, Freezer, Ice Maker Repair
KitchenAid Refrigerator Repair Service in Bel Air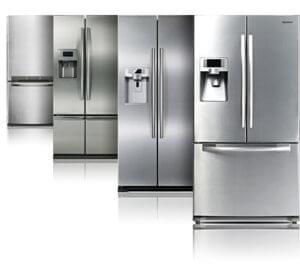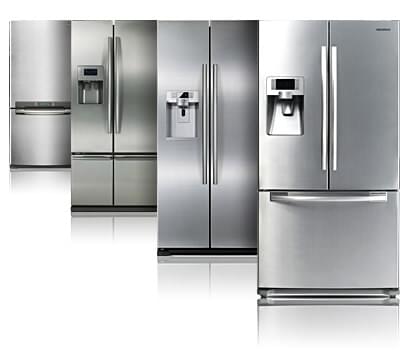 The Modern Day Convenience
Our kitchen appliances are the home amenities that we often take for granted; these modern day conveniences that make life easier can seem like a godsend; that is until they become inoperative. A refrigerator, for example, is a mainstay in most homes, but when they stop working they can disrupt your day to day life. You will suddenly find yourself confronted with having to seek out a reputable appliance repair company, and although there are several to choose from, you prefer a company that specializes in a particular brand. KitchenAid freezers and refrigerators have become the "go to" appliance brand over the years; their penchant for blending form and function easily makes them a leader in the home appliance market. This is a multi-billion dollar industry, and whether you're in need of repairs or buying a brand new appliance, you want the very best for your home and your family.
The Energy Mandate
The modern day freezer and the refrigerator have evolved over the years; although, aesthetically, they bare some resemblance to the appliances our parents and grandparents had, the technology has changed immensely. Due to government mandates, new refrigerators and freezers are required to be more energy efficient. On the surface this would seem like a "win-win"; you get to enjoy the benefits of a reduced energy bill, while also being in compliance with the Department of Energy's guidelines, but adhering to these guidelines comes at a price. The introduction of solid state circuitry, along with microprocessing controls boards, has resulted in a refrigerator's that can deliver an accurate temperature, while operating with a smaller compressor. Basically, this means that your refrigerator is working smarter not harder; the downside, however, is that repair cost can be expensive when something goes wrong.
Is it worth fixing?
Although many homeowners have a tendency to take on a "do it yourself" mentality, repairing home appliances requires extensive training and should only be done by licensed professionals. This is where Service Masters Appliance comes in; we repair any make/model, and type, of an appliance. Why Service Masters? We provide a level of service that is on par with that of leading manufacturers while being very cost effective for our customers. How do you know when to repair and when to replace? There's a lot of factors that should be considered when making this decision; typically the price threshold is half of what a new appliance would cost. So this is obviously something to be cognizant of when you're deliberating between buying or fixing. At Service Masters Appliance, we have over 20 years of experience diagnosing and fixing appliances. So if you're having issues with either your KitchenAid refrigerator repair or stand-alone freezer, we have the experience and the expertise to resolve the problem.
Common Refrigerator Problems
The average refrigerator has numerous parts, and if any of these parts begin to malfunction, it may no longer operate at its optimal efficiency, or it may render the appliance completely inoperative. Here's a list of some of the commonly reported refrigerator problems:
Not cooling
Not defrosting
Noisy or loud
This list does not fully encompass all of the potential problems you may face with your appliance; they are, however, the most commonly reported by customers. In this article, we will address these common problems and shed some light on what may be the potential cause.
Identifying the Cause
So you notice that your refrigerator is not cooling, and you've confirmed that it has power. What could be causing this to happen? There are a few possible reasons for this problem; it may be that the condenser coils are dirty. If the coils are extremely dirty, the refrigerator will not be able to maintain the proper temperature. It could also be that there is a problem with the condenser fan motor; this motor is designed to draw air through the condenser coils and over the compressor. If this motor becomes inoperative, the refrigerator will no longer cool. Lastly, we have the evaporator fan motor; the purpose of this particular motor is to direct air over the cooling coils and ultimately circulate that air throughout the refrigerator compartment. If this motor becomes inoperative, it will also result in a cooling problem.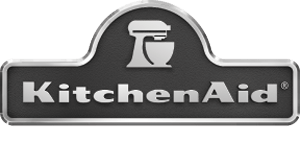 Perhaps your refrigerator is cooling, but you noticed that it's not defrosting. There are a few possible reasons for this; it could be a problem with the defrost control board, the defrost timer, or the defrost heater assembly. The defrost control board determines how often the defrost cycle should run; the defrost timer is responsible for turning on the defrost heater assembly, which is responsible for melting any frost accumulation.
Maybe you noticed that your refrigerator is unusually loud or noisy; what could be causing this? Your refrigerator has numerous parts; if any of these parts begin to malfunction, the refrigerator will likely make a lot of noise, and this noise will serve as an alert that there is a problem. The evaporator fan motor, condenser fan, or the compressor will typically result in an unusually loud refrigerator if they are not operating properly.
Conclusion:
Like with many of today's modern conveniences, the things that we depend on the most will suddenly stop working, and identifying the problem will often require the expertise of a trained professional. As previously stated, Service Masters Appliance has been in business for over 20 years; servicing a variety of different brands and providing superior customer service. We have centers located in beautiful Bel Air, Ca 90077, and we would be happy to address any concerns that you may have with your KitchenAid refrigerator repair or freezer. Contact us today:
Service Masters Appliance
Phone Number: 310-477-0670
Business Hours:
Monday – Friday 7AM – 7PM
Saturday 7AM – 3PM
Sunday 7AM – 3PM