Kitchenaid Refrigerator, Freezer, Ice Maker Repair
KitchenAid Refrigerator Repair Service in Westwood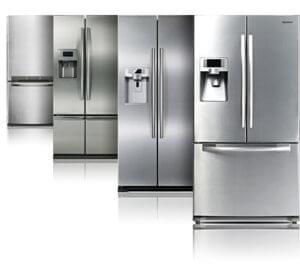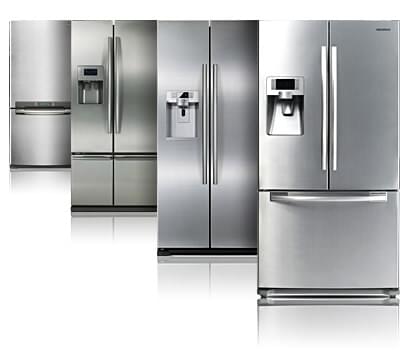 Whether you have older kitchenaid refrigerator, freezer or brand new one you just purchased from your favorite appliance store, it's important to know that they're running at peak performance so that your Westwood, CA home power bills stay low and your food is kept fresh. Most Kitchen-aid refrigerators are built to last for many years and it's not too often that a refrigerator has any major problems other than little maintenance issues, but on occasion a refrigerator or freezer may not be doing its job and the problem may be too complex for you to handle. If that's the case, our professional repair team at Service Masters Appliance will be onsite to diagnose and repair the two most important appliances.
The Most Common Types Of Refrigerator And Freezer Problems
One common refrigerator problem is a door that doesn't quite close all the way and causes the refrigerator or freezer to overwork. The compressor which is responsible for pumping the coolant out of the refrigerator and freezer unit and into the coils has to take breaks in order to keep from being worn out. If you notice the compressor is continually running or running a little too often, you might want to have our repair technicians check the door. Sometimes all it needs is just a quick resealing job to complete.
Another problem you might notice is leaks coming out of the bottom of your KichenAid refrigerator or freezer. If you do see these leaks, you might be tempted to think it's coolant coming out of your unit, but it may be just water. Occasionally what happens is the defroster in a refrigerator may malfunction and clog up. When that happens, the water that should drain out runs elsewhere and leaks out of the appliance. Sometimes all you need to fix this is the drain cleared, but if the defrost isn't working you should consider having one of our technicians come to look at it.
Rarer problems include coolant leaks and the compressor and motor breaking. If any of these problems do come up, you shouldn't attempt to fix them because they could not only be dangerous if you don't know what you're doing, if your appliance is still under warranty trying to get to these areas of your refrigerator could cause damage that voids the warranty. Coolant leaks can especially be a messy situation to deal with, but you should have a plan in place in case your refrigerator or freezer quits working.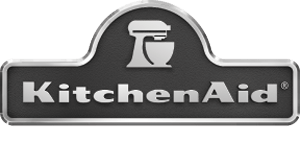 Storing Food Elsewhere With A Broken Refrigerator Or Freezer
As soon as you notice signs of a broken refrigerator or freezer that seem to be serious, you should always call our professionals to come right away. But if your problem is serious enough that it could take some time to fix or needs to have the appliance shut down, you should have a plan to do something with your food. A good idea is to ask a neighbor or friend if you can store your food in their refrigerator or freezer. But if you can't do that, you may want to get a cooler that you might use for outdoor activities and put ice in it so you can keep your food cold. But if you're struggling to find cool containers, try to find an area of your home that's cooler and keep your food down there.
Why You Should Consider Hiring Our Service Masters Appliance Company
Our company is a great company to consider for your Kitchenaid refrigerator repair because we have years of reputable service to point to in the greater Westwood, CA area. Our technicians have been trained and certified in all the courses necessary to know all the ins and outs of repairing all refrigerator and freezer problems. Whether you discover your appliances malfunctioning in the middle of the day or late at night, you can give our company a call and we'll be right over to help.
Our first step in repairing your kitchenAid refrigerator is diagnosing the problem. We have a variety of different tools to take an in-depth look at your appliances and determine the complexities that might be affecting them. We want to make sure to do an accurate job and only charge fair amounts for the problem. We can give you a quote for the repair price, though be warned if additional problems are uncovered along the way the final price may be significantly different than the quoted price. But at the end of the day, a refrigerator that needs to be fixed should be done correctly and not by just anybody, but by a highly reviewed and certified company like Service Masters Appliance. To contact our company, simply call us at 310-477-0670 or fill out the contact form on this website. We service the Westwood area within the 90024 zip code.
Service Masters Appliance
Phone Number: 310-477-0670
Business Hours:
Monday – Friday 7AM – 7PM
Saturday 7AM – 3PM
Sunday 7AM – 3PM