O'Keefe Merrit Antique Oven and Stove Repair in Hollywood, West Hollywood, Hollywood Hills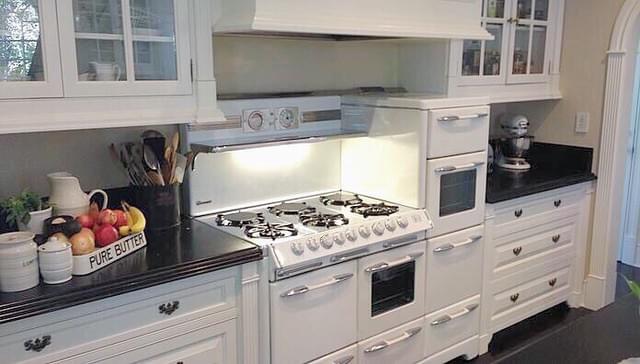 The best thing about a classic is that its beauty is ageless. Your classic O'Keefe and Merritt can be maintained and serviced by quality trained Service Masters technicians to keep it ageless as well. Service Masters Appliance provide service, maintenance and repair to antique, classic and vintage stoves and ovens through out Hollywood and 90069, 90068, 90046, 90028 and 90048 zip code areas. Just give us a call and we will be on our way to provide same day service using genuine manufacturer parts to restore your appliance to perfect working order. Our friendly and professional servicemen and technicians are specifically trained to service and repair you classic antique stoves and ranges inside out. We consider it an honor to serve you.
We are experts at service, repair and maintenance of O'Keefe and Merritt ovens and ranges as well as many other classic and antique brands including Amana, American Standard, GE and Whirlpool. We offer professionally trained technicians and exceptional service at an affordable price comfortable for your wallet. Call us at (818)853-9954 to keep your classic antique stove and range in the best possible working order with parts designed for it to work properly installed and maintained by those trained and certified for just that purpose. Let Service Masters Appliance show you what excellent service, professional training and knowledgeable technicians can mean to you and your antique and classic appliances. Serving you is our business.