Samsung Dishwasher Repair in West LA

Samsung Dishwasher Repair in W. Los Angeles
Does Your Dishwasher Need Repair?
Dishwasher not draining – The drain may not be working due to the drain pump malfunctioning. Checking the pump for defects will determine if there is a problem with it. Drain pumps have to be replaced if defective.
Dishwasher leaking – the water inlet valve, if stuck, will fill continuously until the dishwasher overflow. If faulty, replace.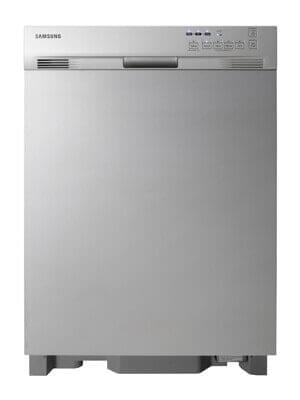 Dishwasher won't start – The door latch or main control board would be the reason a dishwasher won't start. The door latch is in place to make sure the door latch shut, if not shutting properly, there will be issues starting the dishwasher. The main control board is to transmit power to every functioning part of the dishwasher. If the problem is with the control board, there may not be voltage sent to the dishwasher to start. Before replacing the main control board, rule out any other defective parts
Dishwasher overflowing – depending on the model, the water valve stay open for a certain time frame or until the dishwasher has enough water. If the water valve doesn't shut off, the dishwasher will overflow. If water is dripping while the door is open the water inlet valve may need to be replaced.
Dishwasher not drying dishes – Some models of dishwashers use vent fans to dry dishes. If the fan motor stops working, the dishes won't dry. If the motor on the fan has burned out replace with a vent fan motor.
There may be other issues that would cause the Samsung dishwasher to function improperly. The dishwasher not dispensing soap, dishwasher door won't latch, or dishwasher buttons not working are just a few. Contacting a company that is professional and efficient will ensure your dishwasher is running smoothly and is free from defects. Trying to determine the cause of the problem on your own may cause even further damage to the dishwasher. Call the professionals and get it done right the first time. For all your Samsung dishwasher repair needs, contact Service Masters Appliance: Phone: 310-477-0670
Also serving: Pacific Palisades, Beverly Hills, Marina Del Rey, Culver City, Play Del Ray, Venice, Mar Vista, Westwood, Brentwood, Santa Monica, Sunset Plaza, Bel Air, as well as many of the surrounding communities.