Samsung Dryer Repair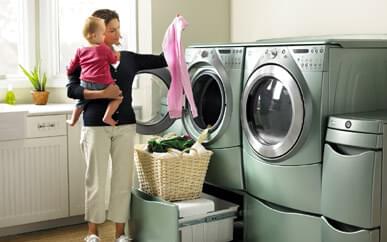 Samsung Dryer Repair Specialists in Los Angeles
It never fails does it? You're in a hurry and trying to get everything done on a tight schedule when something just stops working. This time it's your Samsung dryer and the cab to take you to the airport is due to arrive within a few hours.

Thankfully, there is a solution right at your fingertips and it's not a used or new dryer!
We've all had those panic moments and we at Service Masters know that you need help now. Not just any appliance repair company will do, especially if your dryer is a Samsung. You need specialists who knows what they are doing.
Getting you up and running again is our priority but don't just take our word for it.
Over 15 Years of Experience – We've been doing this for a long time!
Same Day Repair – We have someone close by who can get to you when you need us.
Licensed and Insured – That dryer might be a Samsung but that's not the only brand we repair.
Guaranteed Work – All our work is guaranteed. We're not satisfied until you are.
Family Owned Business – We're not just a faceless corporation who doesn't care. It's our family to yours.
Personal Service – When you call, you can speak to the Owner directly!
And that's only some of what we offer. Service Masters makes sure you get:
Affordable and Discounted Prices – There won't be any surprises or hidden charges.
Free Estimates Given Before We Start – Have another written estimate? We'll beat it!
Factory Genuine Parts – We use parts made only for your appliance.
Employee Background Checks – Your safety is as important to us as getting the job done right.
Give us a call at (818) 853-9955 or schedule service online. We're more than happy to answer all your questions.
Emergency service or regular maintenance, at Service Masters, your Satisfaction is 100% Guaranteed.