Sub-Zero Freezer Appliance Repair

Sub-zero Freezer Repair in Silver Lake, Eagle Rock & Griffith Park
Sub Zero freezers are found inside many homes within the Los Angeles area. The brand is known for its quality, durably built freezers that so many homeowners love. The freezers are easy-to care for, and offer many years of maintenance-free use at a reasonable cost. But, like any brand or appliance, Sub Zero freezers can and will experience problems during their lifetime. These problems cause the freezer to malfunction or stop working altogether, leaving you frustrated and wondering what steps to take next. Relax, and give Service Masters Appliance a call. We offer Sub Zero appliance repair throughout the Eagle Rock, Silver Lake, & Griffith Park areas.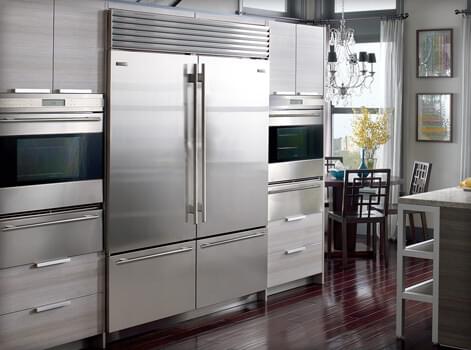 Finding an appliance repair company in the area isn't difficult. What is difficult, however, is finding a quality company dedicated to their customer and providing exceptional repair. Our experience and dedication to our customers is the reason we're one of the top Sub Zero freezer repair companies in the area today. We vow to take care of your freezer repair needs quickly and to the best of our abilities. The last thing we want is a customer whom isn't satisfied with our services. We'll come to your home the same day as you call, working quickly to repair your freezer. Our appliance repair professionals specialize in the Sub Zero brand, so no problem is too big for our experts to repair.
Don't sit around with a damaged freezer a day longer when our appliance repair professionals are just one phone call away, ready to repair your appliance. Call our experts at 626-381-9899 and request your free estimate. You'll love our low prices just as much as you love our superb freezer repair. We're not the average Los Angeles Sub Zero freezer repair company, and we never want to be labeled that way. We are the premier appliance repair company in the area, proudly serving our customers and delivering exceptional services at low rates. Won't you find out firsthand why so many in the area trust us for their appliance repair needs?
Contact Us:
Phone: (310) 477-0670
Phone: (888) 657-1763
Business Hours:
Monday – Friday 7AM – 7PM
Saturday 7AM – 3PM
Sunday 7AM – 3PM