Sub-Zero Freezer Appliance Repair

Sub-zero Freezer Repair in Hollywood
Sub Zero freezers are built to last, but like any appliance, may experience an array of problems during their lifetime that causes less than stellar performance, or failure to work in any capacity. This is a normal part of owning a freezer, and a problem that our team of appliance repair experts can quickly eliminate. If you're experiencing problems with your Sub Zero freezer, do not panic because we are standing by to correct the problem. Give us a call when Sub Zero freezer issues are causing you stress. We'll come to your home and diagnose the problem, with a fast repair to follow. When you hire our professionals for Sub Zero freezer repair, quality repairs are coming your way, quickly and affordably. We wouldn't have it any other way.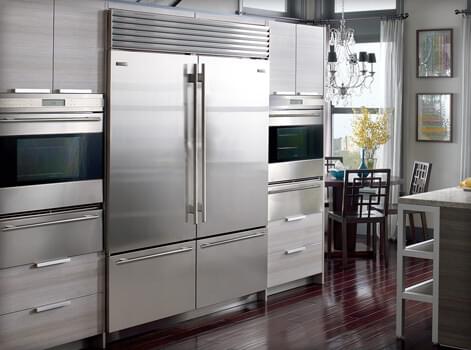 As Sub Zero freezer repair professionals, we'll always handle your repair needs with the expertise you deserve. We repair any problems you're experiencing with your freezer, from minor issues to major problems. Service Masters Appliance has the experience and dedication you expect from a West Hollywood appliance repair company, with the expertise in the Sub Zero brand that puts your mind at ease. We offer same-day service, free estimates, and the quality repairs that you deserve. Why trust any other company for repair when you've found the best?
Sub Zero freezer repair is beneficial to homeowners in Los Angeles who depend on their appliance to keep their kitchen well-stocked in food. Without a freezer, many of these items would quickly spoil and go to waste. Freezer repair is the solution to your woes. It makes little sense to dispose of an appliance with plenty of use left in it, and in most cases, your freezer will work like-new again after our experts put their magic touch to work. We offer fast and affordable freezer repair to all West Hollywood residents. When you're ready to repair your freezer, call us at 626-381-9899 for your free estimate. We'll take care of your freezer repair needs.
Contact Us:
Phone: (310) 477-0670
Phone: (888) 657-1763
Business Hours:
Monday – Friday 7AM – 7PM
Saturday 7AM – 3PM
Sunday 7AM – 3PM