Sub-Zero Freezer Appliance Repair

Sub-zero Freezer Repair in Los Feliz
It is frustrating when freezer problems cause your appliance to malfunction. Food waste is just one of many problems occurring when a freezer problem occurs. But, the headache of a damaged freezer isn't something that you must allow in your life. One call to Service Masters Appliance, and your Sub Zero freezer woes are gone. The number is 626-381-9899, and our professionals are waiting to answer your call. Our freezer repair experts specialize in Sub Zero repair, and can quickly get your appliance working great again.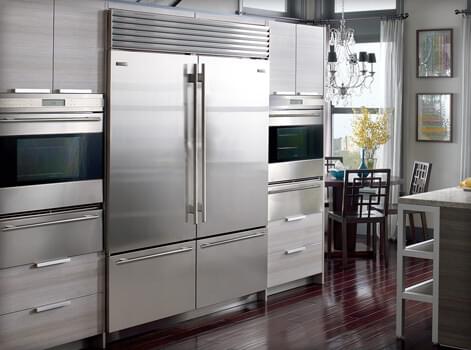 Some people delay calling freezer repair companies for fear of the costs of the job. But, you'll fear costs of freezer repair only with the wrong company. Our Los Feliz freezer repair pros offer competitive rates that we think you'll like. Many say our rates are the lowest in town, and we like to think that giving our customers a good deal is something we're always doing. We understand that money isn't easy to come by, and vow to keep our freezer repair prices low so that all residents can afford to make their repair. Call us at 626-381-9899 to request your free estimate. Compare our prices with others in the area, and give us a call when you discover our rates and superb services make us the best choice for your freezer repair needs.
Los Feliz freezer repair saves time, hassle, and money when you're probably already stressed to the max. Do you really want to throw your freezer away when you can enjoy using it for many more years after a simple repair? Unless your idea of fun is tossing money down the drain, repairing your freezer is the clear decision when Sub Zero freezer problems occur. Freezer repair experts can quickly make the repair so you can get on with life. Find out how little it can cost to repair your freezer with the professionals on the job. Call Service Masters Appliance at 626-381-9899 and let's talk freezer repair.
Contact Us:
Phone: (310) 477-0670
Phone: (888) 657-1763
Business Hours:
Monday – Friday 7AM – 7PM
Saturday 7AM – 3PM
Sunday 7AM – 3PM